If you flick through the pages of rock's vast and sticky encyclopaedia, it won't be long before you come across a Leicester or Leicestershire-related entry.
Here, I've done some of the leg-work for you. So prepare to be pleasantly surprised by three blokes called Jo[h]n.
1. Disarming rock lunatic Keith Moon could have chosen any drum kit in the world. The Who's anarchic tub thumper's rig of choice was made by Premier…in Wigston.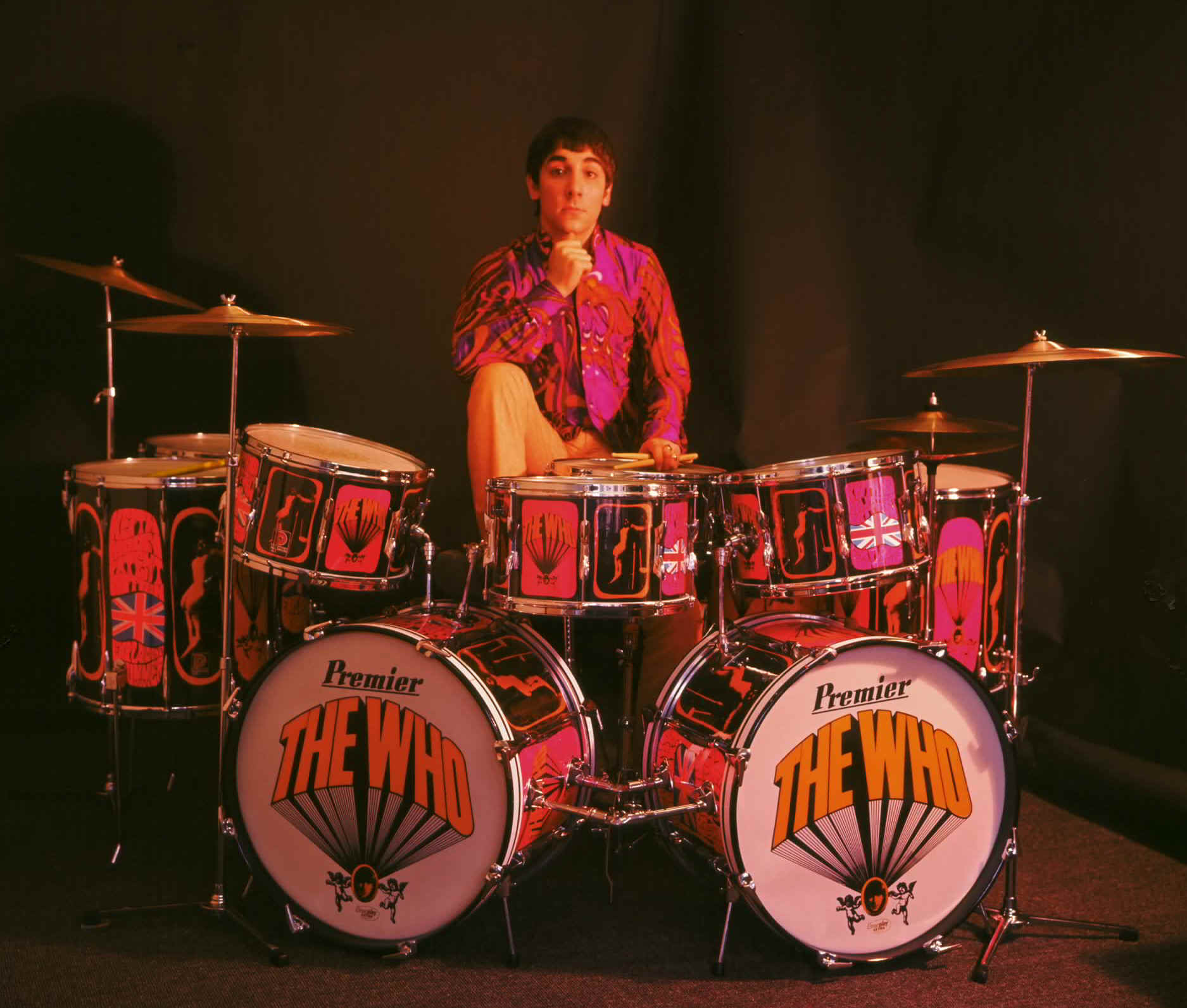 2. Tony Iommi is responsible for some of rock's loudest and most notable riffs.
At one time you could have seen Black Sabbath's legendary guitarist wandering the verdant acres at Kilworth Hall, a Grade II Victorian mansion, near Lutterworth.
Bringing with him an array of amps and guitars, he could be as loud as he wanted because his nearest neighbours were half a mile away.
Iommi, who was seeing the daughter of the Snowdons who once owned the house, was at Kilworth for five years from the late 70s to the 80s.
The Italianate former country pile is now called Kilworth House Hotel. And it does a mean afternoon tea.

3. Bells don't generally get much of a look-in in rock music for obvious reasons.
And then, shortly after the death of their lead singer Bon Scott, AC/DC put together a new album: Back In Black.
The LP launches solemnly with the mournful tolling of a bell…the most famous bell in rock music.
The eerie sound on the opening track Hells Bells is courtesy of a giant bronze bell cast by Taylor's Bell Foundry in Loughborough. The bell – four feet wide and 2,000lbs – was struck by foundry worker Mill Milson. The sound was slowed down four times to give it extra hair-stiffening eerieness.
4. Hello Rock. Meet my friends Baroque and Classical. Jon Lord – pianist, composer and Hammond organist – fused the three formerly nodding genres in hard rock heavyweights Deep Purple and later Whitesnake.

Posthumously, Jon was inducted into the Rock and Roll Hall of Fame. Not bad for the Leicester boy who grew up at 120 Averil Road. A blue plaque was unveiled at his old family home by his wife Vicky, in June 2015, on what would have been Jon's 74th birthday.
5. Donington Park, or just plain Donny: We salute you.

Yes, our now indisputable claim to be the International Address of Rock Music was first established in 1980 at the debut Monsters of Rock blowout. The osmosis continues with Download, which turned a pubescently crotchy 15 this summer.
6. Multi-platinum Dire Straits' bassist Jon Illsley was born in Leicester on June 24, 1949. He spent five years in the city before his father accepted the post of Westminster Bank deputy manager in Market Harborough and the family moved to Shrewsbury Avenue, Little Bowden.
Surrounded by fields and once fond of fishing for sticklebacks in the nearby River Jordan, Jon had what he described as an "idyllic" childhood. No, it doesn't sound very rock, does it? Dire Straits formed in John's flat in London in '76 in the middle of a punk revolution. Back then Pick Withers, another Leicester native, was their drummer.

7. The one Queen member who decided Queen wasn't Queen without Freddie Mercury, was bass player John Deacon. Among his writing credits was the infectious funk monster Another One Bites The Dust. John, the sort of bloke who sidesteps away from the spotlight, was raised in Oadby.
8. Proto-rockers The Kinks were still unknown in the early 1960s. They were last on a bill with the Dave Clark Five when they came to De Montfort Hall. Their management had told them they were going to be thrown off the tour. Audiences just weren't getting their power chord riffs or bluesy electric solos.
"I was 19 and my brother was 17," Ray Davies said in September, 2005. "We stayed at a gay bed and breakfast in Newarke Street owned by a Chinese man. It was a horrific experience."
They had four songs to perform at "ridiculous" De Montfort Hall.
"We played the first three, but then everybody went wild to the fourth song. It was You Really Got Me," said Ray, "we still got thrown off the tour, though."
And yet, Leicester told them they'd really got something with You Really Got Me. It became their third single and their breakthrough hit. P.S. The piano on the track was played by, ahem, Jon Lord.
9. Guns N Roses. In the 1988 video for breakout hit Paradise City, between 3 minutes 8 seconds and three minutes 16 seconds, you see guitarist Slash smoking at a urinal, before he's obliged to sign some chap's leather jacket. Those bogs were at Sector 5, an old rock nightclub in Leicester. Naughty spoilsport The Fan Club swallowed the venue during its last extension.
10. It was the opening night of evergreen city nightspot The Fan Club on Tuesday, May 13, 1986. The headliner? Only alternative rockers Sonic Youth, touting their "seeds of greatness" album Evol.